Light & Aloha
Die lichtvolle Insel Reichenau und die älteste der Hawai'i Inseln Kaua'i haben viele Gemeinsamkeiten – sie sind besondere Orte der Kraft und Fülle. Meine Verwurzelung mit beiden Inseln und Los Angeles, Kalifornien fließen in die Bilder ein.
Dabei steht im Vordergrund, wie eine Vision oder Botschaft gemalt werden möchte, sodass sie Freude und ein tiefes Durchtamen schenkt. Die Wirkung weiterer weltweit bekannter Kraftorte wie in Arizona und Europa sowie das Wissen Hawai'is, von Bäumen und Animal Spirits laden zum inneren Erfahren ein, sich mit Mutter Erde zu verbinden, die uns hilft, in einen inneren Frieden einzutauchen.
Die Bilder entstehen medial und intuitiv und bringen Botschaften in die Materie. Es erfüllt mein Herz, wen sie dich für Visionen inspirieren – Träume beinhalten immer das Potential der Verwirklichung. Gerne fertige ich auch individuelle Bilder und bemalte Steine an.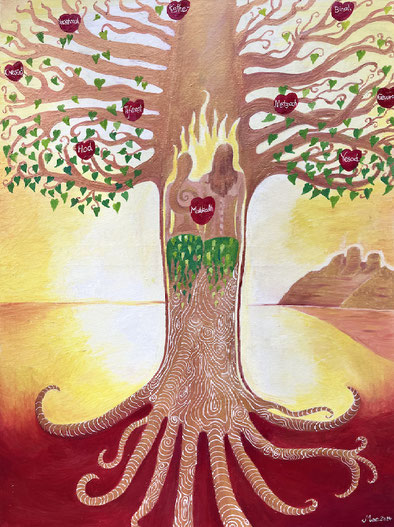 Venus in Paradise – die Urweiblichkeit in Balance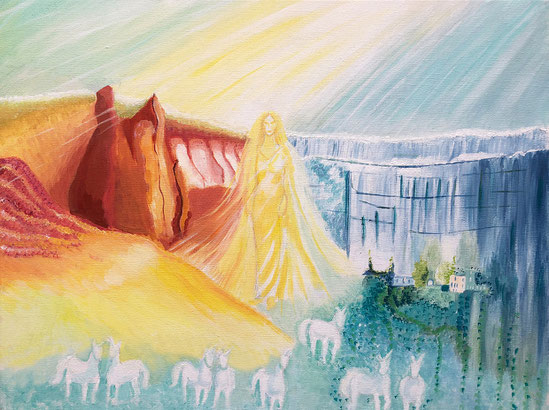 Mary Magdalene, Sacred Grotto St. Baume, Provence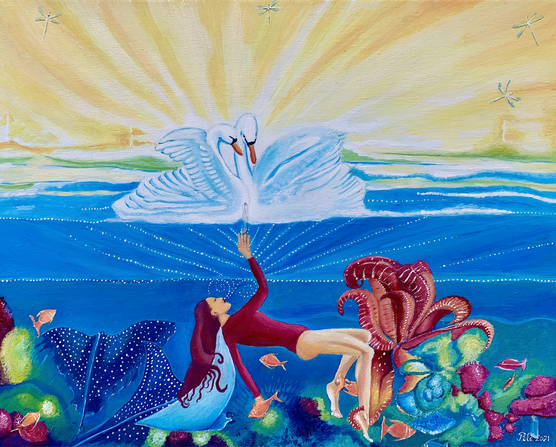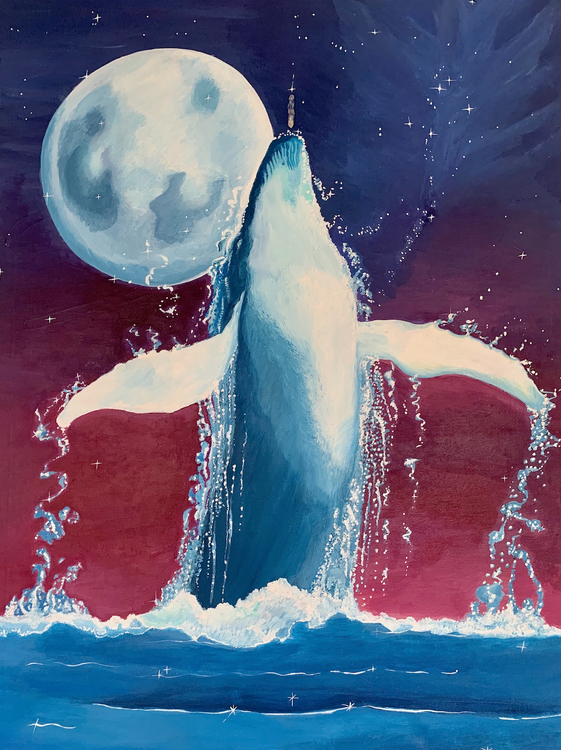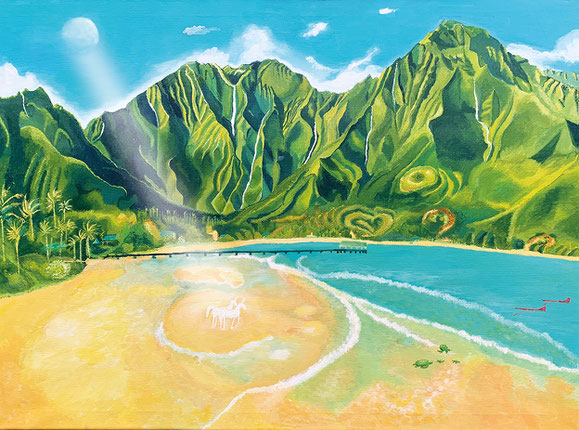 Lemurien – Hanalei Bay, Kaua'i Hawai'i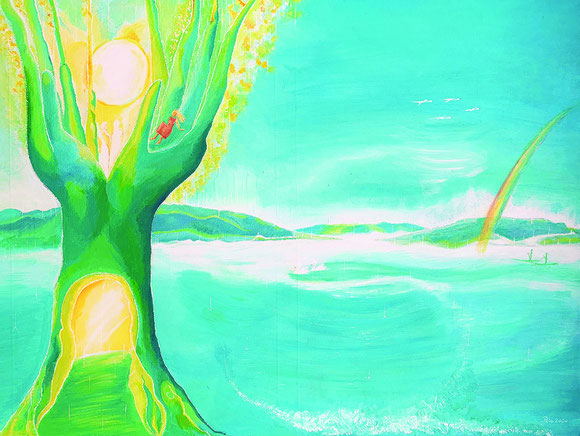 Blick in das Rheintal, Insel Reichenau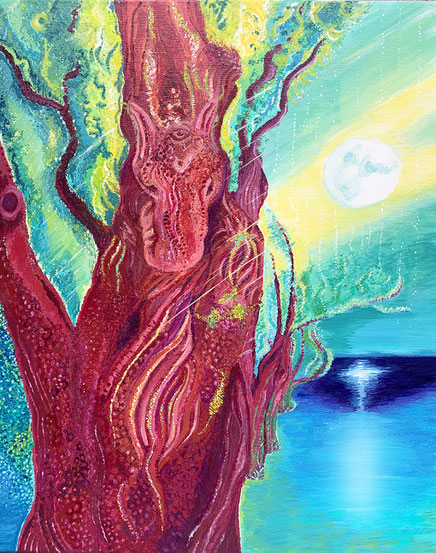 Unicorn Tree, Insel Reichenau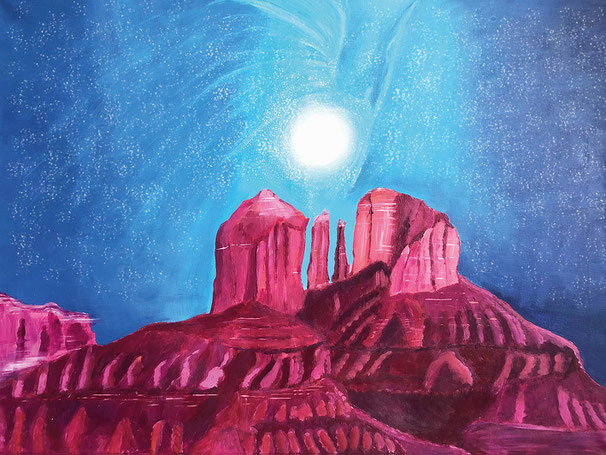 Cathedral Rock, Sedona, Arizona
Redwoods, Mammutbäume, North California
San Francisco, City of Purity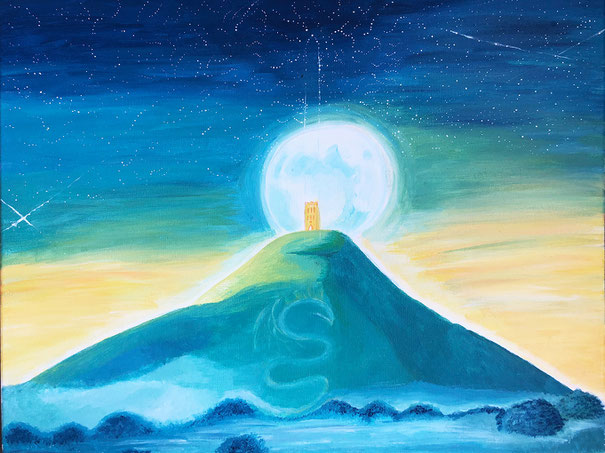 Glastonbury, Avalon, United Kingdom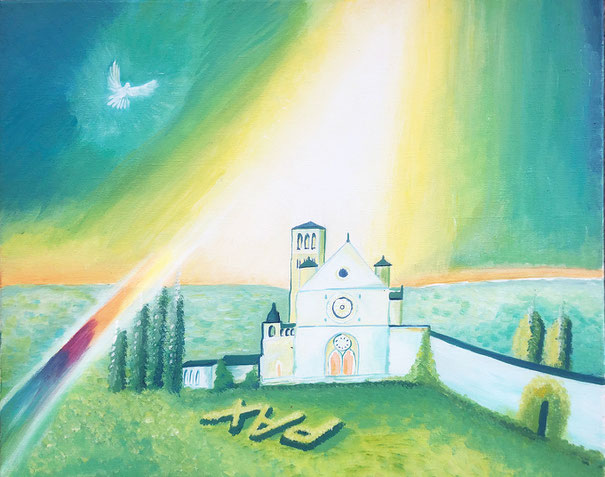 Basilika San Francesco, Assisi, Italy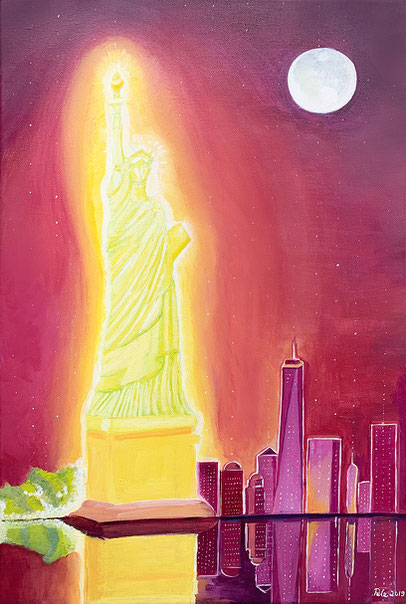 City of Angels, L.A. California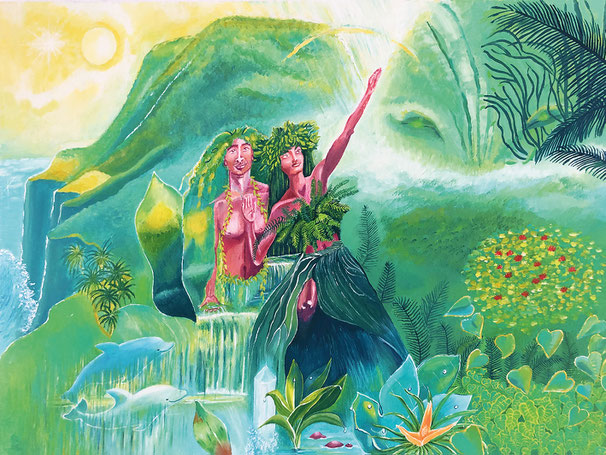 Laka – Goddess of Hula and Forest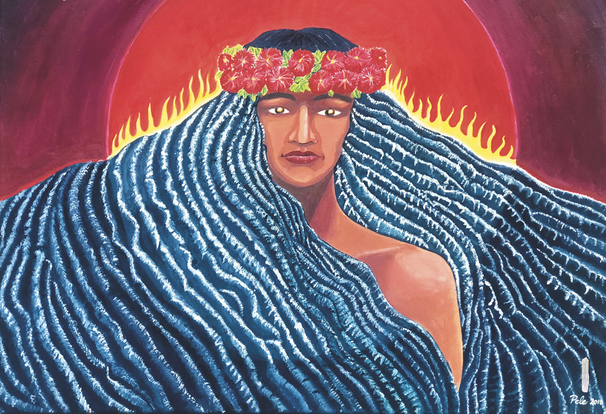 Pele – Goddess of Volcano's Fire | Original and in honor of Herb Kāne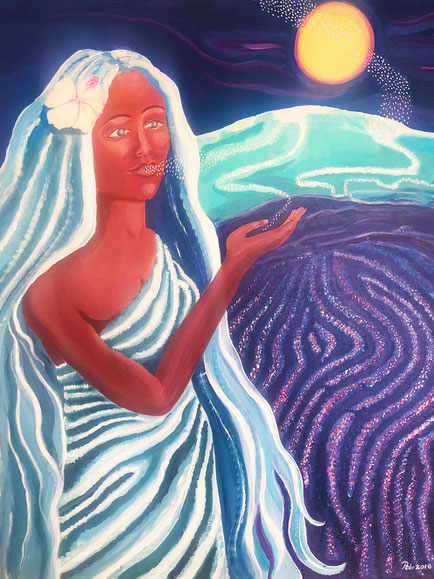 Poliahu – Goddess of Snow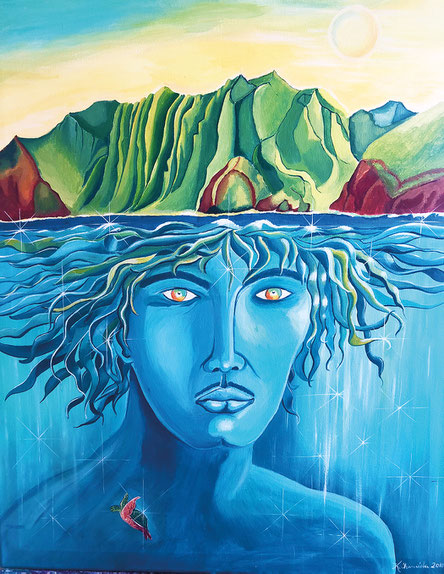 Kanaloa –  God of the Ocean | Original and inspired by Anna Feurensteiner            
Mit der Entscheidung zu einer neuen Internetseite entscheidet man sich für einen Neubeginn und für den Schritt in die Sichtbarkeit. Sie bewirkt immer einen Energieschub, wenn man sich mit dem Herzen voll und ganz darauf einlässt und somit Kraft und Liebe in das Universum aussendet. 
Auf diesem Weg stehe ich dir mit konzeptioneller und energetischer Arbeit zur Seite. Die eigene Vision findet einen zielgerichteten Ausdruck. Meine langjährige Erfahrung mit Visueller Kommunikation beinhaltet auch das Kreieren von Logos, Printmaterialien und weiteren Konzeptideen für neue Wege.
Lamalama Ka Uklu – Non-profit Wellness Center Hawai'i Island:
Building a visual structure of Lamalama Ka Ulu, concept, creation & artwork website
Positioning branches and brand, presentations, videos, events, social media & branded products
"Glow in your growth" | Board Lamalama Ka Ulu with Kumu Kāhealani Alapa'i
https://www.lamalamakaulu.com
 www.hulaforlife.com – concept, creation and artwork website, print & social media 
Kumu 'Aikane Alapa'i
Aloha can heal the World – concept, creation & artwork website & print  
Kumu Allen & Kumu Kahililaulani Alapa'i
 www.grace-of-hula.com – concept, creation & artwork website & print  
Bettina Pomaika'i Fron