Experience a precious time-out with the traditional Hawai'ian Healing Art HO'OPONOPONO LOMILOMISM   at a magnificent place for a deep release
and to feel your true self:
       ≈   Full relaxing and let go                                          ≈   Releasing Blockades
       ≈   Feeling inner Peace                                               ≈   Enjoying the relief
       ≈   Finding new Power                                                ≈   Being Harmony & Love
       ≈   Coming into trust                                                  ≈  New Clearness & Vision
The Spirit of Aloha is the bridge between these both similar Islands –  Wai'ale'ale and the western vulcanos close to Reichenau, sunsets beyond comparison, fisher, farmer, palm trees, lots of water and above all many rainbows.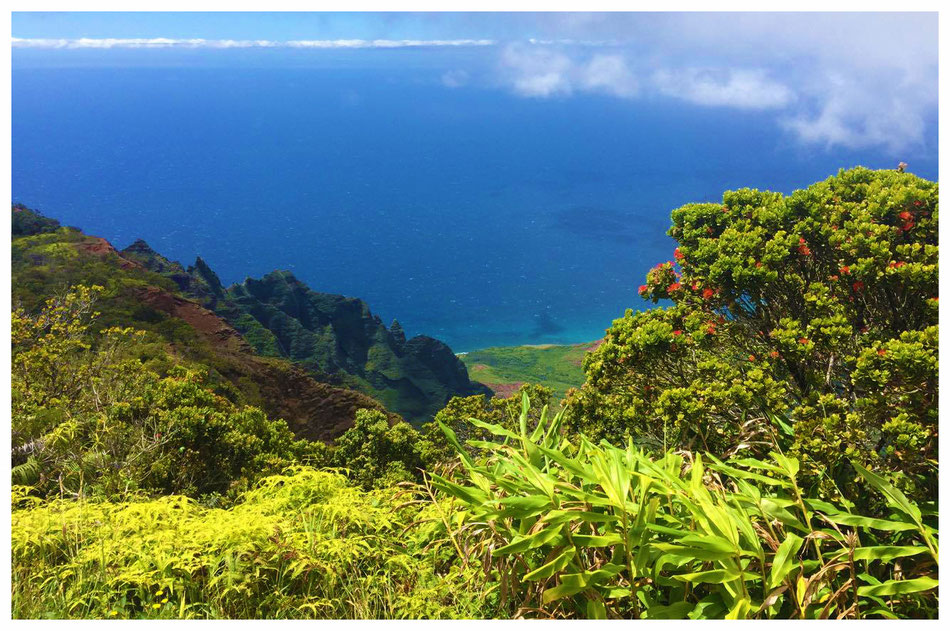 HO'OPONOPONO LOMILOMISM  is an ancient spiritual art of healing coming from the family tradition of Kumu Allen Keaelia Alapa'i. In 13 generations this tradition is given to the healers of the family and under 12 brothers and sisters he was chosen from his grandmother – Kupuna Wahine – to share it with the whole world for the first time. His wife, healer und teacher Kumu Kahililaulani lived the mission that Aloha can heal the world together with him and will carry on this old Wisdom together with her Family – her 'Ohana.
HO'OPONOPONO means to make things right, to be in harmony with yourself, your family
and everything what exists on earth. The focus is to loosen, to let go all negative energies and memories the body holds, the cause for knots and blocks.
LOMILOMI is the hawai'ian way to soften the body, spirit, emotions and at first the heart.
It is important to use the right protocol, chants and hawai'ian prayers as a ritual for cleansing. We become the instrument, the channel of Akua – the Higher Forces – true healing can happen.
This tradition is a wonderful soft flowing, relaxing at the same time powerful focused experience, which combines many different techniques. It develops its long-lasting effect
with a it's loveful intention and is embedded in a holy ritual for inner peace. We become
a divine channel, the highest energy can flow and real healing is allowed to happen.
Ho'oponopono sets free on the spiritual and emotional layer, LomiLomi invites the full body to release.
The Key for Healing is forgiveness in the heart. This is the moment when we become
our true spirit, feel and get conscious of the Aloha Spirit – the Unconditional Love. 
Healing and transformation on physical, mental, emotional and spiritual layers happens. 
This ritual will attends you on your way to your True Self. 
E komo mai –You are welcome....     
....to enjoy your HO'OPONOPONO LOMILOMISM with all your consciousness and senses at unique spots on earth: Island of Reichenau Germany, California and Kaua'i Hawai'i. Feel invited to release and let go on a deep layer to find your True Self in your heart with joy and lightness. The Hawai'ians call it the Aloha Spirit, the Unconditional Love.
≈ A ritual of 2,5 hrs treatment with individual setting. We start with a personal adjustment and a    
     cleansing ritual, time after treatment is integrated.
≈   Traditional hawai'ian ritual day of 4 hrs treatment with individual setting.
      Take a time-out for a day, slow down and get aware of your inner peace – a really special and
      unique day is expecting you. Personal adjustment is always integrated to find and go into your
      needs. Additional attendance for more clearness is available.
≈   Booking of individual accomodations is possible for short holidays. Connect with nature, lightful
     energy places and the quality and swinging of crystal clear waters. A space opens for what you want
     to let go forever – to give new inspiration into the flow of future.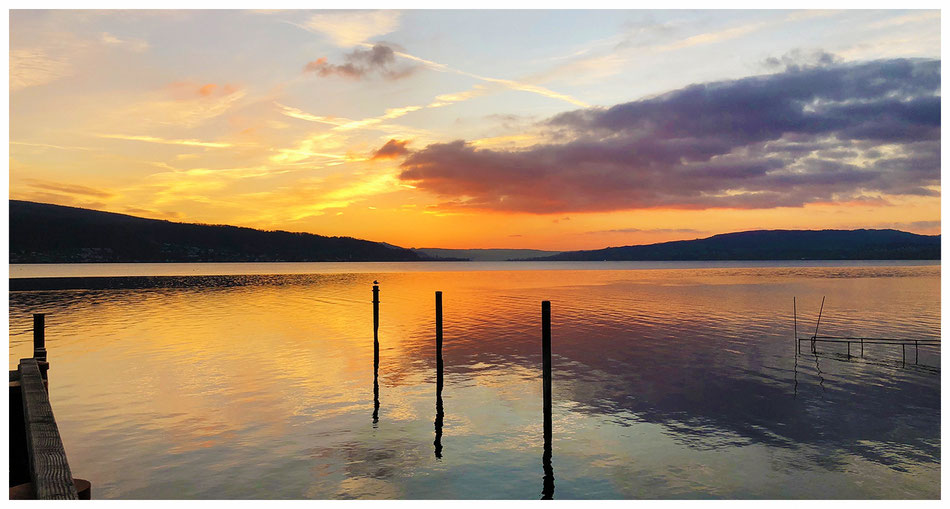 Thanks with all my heart to Kumu Allen Elia Alapa'i and his wife Kumu Kahililaulani Alapa'i, who were coming together to Europe and Germany to share their wisdom with the whole world and in their homeland KAUA'I. It's not just a teaching they could give but so much more – sharing the hawai'ian language, the right using of the protocol of pule, male, oli – prayers 
and chants within rituals, botanical medicine la'au lapa'au, to be aware of ho'ailona –
the signs Nature shows us anytime and the ancient tradition of Hula – an ancient spiritual healing dance. Kumu Kahililaulani will carry on this tradition in connection with the wisdom
of her ancestors.
www.aloha-can-heal-the-world.com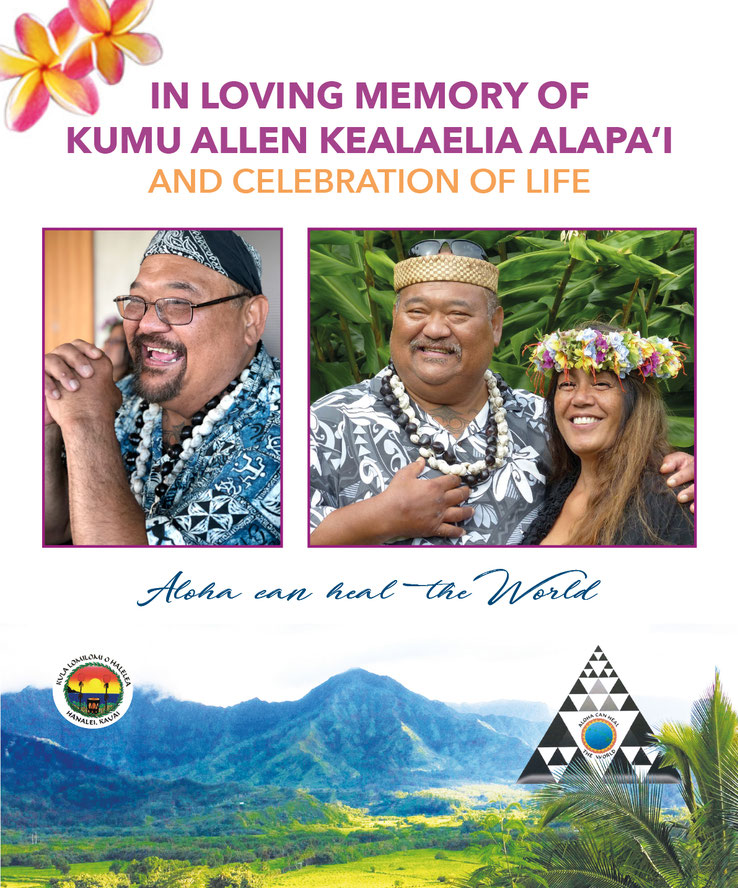 ... to Kumu Kaua'i Iki, he was a special teacher and Kumu Hula and Lei making – a grand artist in doing flower leis and working with greenery for rituals and dance. He saw the bond and unity in everything and showed us Lei making is Love making. The Unconditional Love is the only energy you should weave into leis. Within teaching hula and living in the mountains he was deeply connected with the right consciousness of using plants and creating songs, chants, pule and mele. In loving memory – Aloha, Aloha nui, Aloha nui loa.